Are you truly READY to celebrate the true meaning of this day? Click each image or link!
---
See on Scoop.it – Awakenings: America & Beyond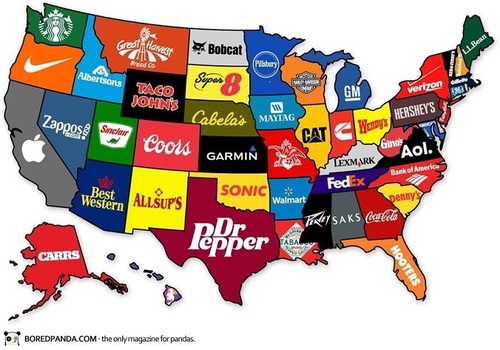 "Each state of the union is unique by design, state song, bird, flower, food, beverage, etc. Most people are somewhat familiar with their own home state but rarely venture into knowing much about neighboring or other states across the nation. Trivia that are considered nothing more than just that – trivial facts – carry very little weight when it comes to learning for most are not taught in school or reflected in textbooks."
Sharla Shults's insight:
There may be some room for argument here. So, think about your home state and its most famous brand. Do you agree/disagree with its label above? Of course, the real test here is knowing which is your home state. Now, that knowledge definitely needs to remain as a topic to be taught in our schools! Can you name them all?
See on awakenings2012.blogspot.com
---